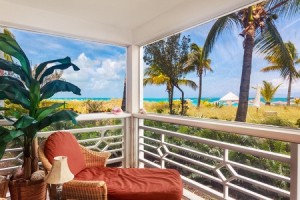 There are times when sitting outside amid the incessant bugs, unrelenting heat, and unpredictable rain storms just isn't too appealing, but staying inside away from fresh air isn't any more tempting. Thank goodness for the brilliant idea of a screen room, which creates the perfect outdoor and indoor in-between. You can enjoy the warmth without the harsh sun and even still sit outside on rainy days and cozy up with a favorite book.
So many creative ideas exist to stretch the use of your screen room past the summer months. It only makes sense to get the most out of your investment!
Make sure to install a ceiling fan so that the room can stay breezy cool even in awful, hot weather.
Consider building your screen room so that the screens can be replaced with tempered glass in the cooler months.
Invest in a portable gas warmer. Many of them almost look like smaller picnic umbrellas and effectively heat up an enclosed area.
Don't skimp on lighting! Perhaps your ceiling fan already has a light, or you could get creative with wrap around string lights or neat hanging ball lights. You definitely want to have full use of your screen room after the sun sets without squinting.
Include homey decorative elements to your screen room like pillows, an area carpet, and potted plants. Doing say makes your screen room feel like a true extension of your home so more people are likely to spend time there.
You could get really fancy and hang outdoor shades to block unwanted summer sun and keep the temperature nice and cool.
However you choose to experiment, just remember that your screen room is the perfect versatile area for get-togethers, cozy nights at home, and everything in between. Bug free, of course!