Tampa Seamless Gutters
What Are Seamless Gutters?
As a homeowner, you've no doubt heard the talk about seamless gutters. Maybe you've never paid attention or perhaps you feel that your home's current gutter setup is sufficient. But there's many aspects to seamless gutters that you just can't ignore. Not only do they look great but they will keep your home in terrific shape as well.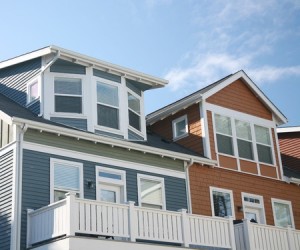 At Arm Aluminum Inc. we take great pride in installing seamless gutters for houses in the Tampa, FL region. We all know that without gutters your home would be constantly pelted wish sheets of rainwater during storms and that your yard would be washed away. The difference between regular gutters and seamless gutters is both the lack of needed maintenance and the great look of these gutters. Unlike your average gutter, seamless gutters are continuous without the multitude of parts required for a regular gutter.
Not only does this seamless aspect look great, but it assures that your gutters will last twice as long!
The Benefits
Due to the fact that the seamless gutters installed by Arm Aluminum Inc. are made of one large piece of material, they steer clear of the seems that can and will degenerate over time due to rust, rot, and general wear-and-tear. The seamless nature of these gutters also prevents leaks, saving the woodwork and exterior of your home from the serious damage water can bring if not contained.
The lack of seams also means much less maintenance for the homeowner. Debris will not get caught on the seams and cause backups, which means much less time for you on a ladder and also less damage to your wallet from costly repairs Homeowners with seamless gutters may lay out some extra cash at the point of installation, but they save on repair money and physical labor in the long run.
Custom Fit For Your Home
Seamless gutters are never one-size-fits-all, which is why at Arm Aluminum Inc. we will custom fit your gutters to perfectly match your home. Every home has a different exterior and roof angles, so it's important to hire a team that will take into consideration all the different angles to your individual home.
Unlike with regular gutters, seamless gutters will look much better with your exterior and will in many cases enhance the curb appeal of your home. We will work with you every step of the way to make sure your gutters match your home's style and color scheme. Who ever thought that gutters could mean great things to the aesthetics of your house?
At Arm Aluminum Inc. we will come right to your home for your seamless gutter installation and take care of everything so you don't have to worry. We will remove your old gutter system, custom fit your new seamless gutter right on site, install it perfectly, and be gone with out leaving a mess. The only thing we will leave behind is a great-looking and high-functioning gutter system that will last you many, many years.
Call Arm Aluminum Inc. for seamless gutters today at 1-813-684-8800.