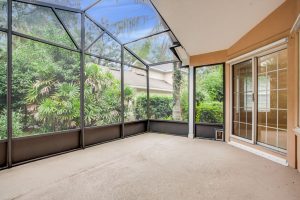 Have you been considering adding a screen room to your home? Whether you add an attached screen room, screen in a back porch or patio, or build a screen room as a separate structure, there are many great uses for a screen room, especially in the spring. Here are just a few of the ways you could be enjoying your screen room in a couple of months.
Storm Watching
While you don't want to be out in the elements during a tropical storm or hurricane, you can still enjoy the typical run of the mill storms that roll through the area. Storm watching can be very therapeutic and relaxing. Sitting outside where you can see, hear, and smell the rain is a uniquely pleasurable experience. A screen room will allow you to enjoy the storms without actually getting wet.
Entertaining
Entertaining outdoors is preferable in the spring and summer, but it does have some drawbacks. When you entertain outdoors, you have to worry about keeping debris and insects out of your food and drinks. With a screen room, you can enjoy the outdoors with your guests while still keeping pests and debris out.
Play Area
Many children do not get enough time outdoors for one reason or another. Getting plenty of sunshine and fresh air is very good for both children and adults. With a screen room, you can corral your children while still allowing them to get the outdoors experience they need.
Are these enough reasons to get a screen room before spring? If so, contact us today for more information or to get started.