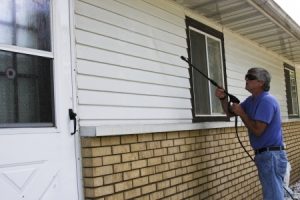 Summer is great for so many things, like swimming and suntanning, but the heat of a Florida summer can make it difficult to work outside for long periods of time. This means that autumn is the perfect time to finally embark on those home improvement projects you avoided over the summer.
Clean and/or Paint Siding
The words "Florida" and "humidity" are practically synonyms; the hot and rainy summer conditions of the south place the exterior surfaces of your home at risk of collecting mold and mildew. Autumn is the perfect time to gently pressure wash your home's siding to get rid of unwanted dirt and grime. Once the pressure washing is done, you may opt to add a fresh coat of paint to aluminum siding as well to keep everything looking new.
Roof Inspection
Aluminum is by far the best material for your roof. It is practically indestructible, but you should still choose a nice cool fall day to check for any damages. Aluminum is light but incredibly strong, so it can withstand even the strongest storms of the south. Since it can cool down quickly, you don't need to wait very long after the sun goes down to grab a ladder and evaluate the condition of your roof.
Invest in an Outdoor Space
You're lucky enough to live in Florida, which means the next three seasons will offer nothing but mild weather that draws you outside. What better way to take advantage of that than to invest in an outdoor space? Depending on the size of your backyard, you could build a screen room, a sunroom, an outdoor kitchen, a patio with a fire pit, and so much more. An outdoor space like an aluminum screen room is great because it protects you from bugs, wind, and debris while still letting you enjoy the fresh air.
Whether you can tackle one idea or all three, you will definitely reap the benefits of your dedication.