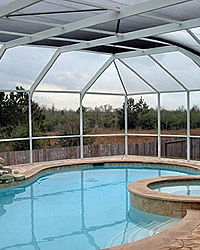 Your home should be your refuge, your source of pride, and your place of comfort, but a great deal of hard work goes into making those concepts a reality. With the new year upon us, consider integrating these goals into your household. With just a few small home improvements, your house can be transformed into a true sanctuary.
Help Your House "Lose Weight" By Cutting Energy Use
Just like you know you can't eat cake for breakfast, donuts for lunch, and cookies for dinner, your house shouldn't be an energy glutton. You can help alleviate environmental stress while also significantly lowering your electric bill by examining common electric wasters. First, reseal and insulate any questionable HVAC ductwork to improve efficiency. Next, go room-by-room to unplug unused appliances and devices. Even when off, lights, toasters, and cell phone chargers seep energy.
Purity Indoor Air
Did you know the EPA actually lists indoor air quality as one of the top environmental health hazards? It's completely within your control, so learn how to eliminate dust, mold spores, pollen, and airborne viruses.
Of course, a well-maintained HVAC system will automatically help filter dirt and dust, but be sure to use the highest quality possible and switch every month. It's also a great idea to purchase a portable air cleaner and use ventilation systems whenever possible. Many indoor plants serve the duel purposes of looking great and sucking contaminants out of the air as well!
Become More Outdoor Accessible
Have you ever considered adding a screen room to your home? Screen rooms can range from very simple and modest to sophisticated and complex, but the main point is always to provide a comfortable outdoor environment shielded from bugs and undesirable weather. Start from scratch or screen-in an existing porch to give your home more personality, entertaining space, and comfort.
The New Year is always the best time to refresh priorities and choose new and exciting projects to help make your house feel even more like your home.