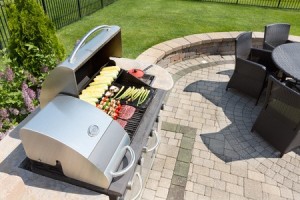 There is so much to offer once you turn off the television and disconnect the internet. Go outside and live a little! One of the most cost-effective ways to add value to your home and years on to your life is through the addition of an aluminum pool enclosure or screened-in porch.
You might be thinking, "How would those things help impact my life?" The fact is that when you see the quality of craftsmanship that modern pool enclosures and screen porches have to offer, you will be hard pressed to simply "hang out" indoors for long.
Find Ways to Enjoy the Outdoors without the Risk
Pool enclosure installation is the method of choice for active adults and families looking to achieve fun in the sun. Screen room installation is another option for those simply looking to get outside but not get wet. The best part about these services is that modern pool enclosures and screen porches include UV-resistant windowpanes, specifically designed and fabricated to protect your skin from harmful radiation.
This means that you can now sit in the sun without any of the risk; play in the pool without going through hundreds of dollars of sunscreen. The bottom line is that pool enclosure installation or screen porch installation is the perfect way to safely enjoy what the outdoors has to offer.
Do Not Let the Weather Stop You From Enjoying Time With Friends and Family
The best part about these types of products is that rain, snow, and extreme heat no longer limits you. In the past, these types of climactic events meant staying inside and rummaging around for boring puzzles and board games. Thankfully, this is no longer the case. Live a little and investigate for yourself the beneficial and inexpensive nature of these awesome products and installation services.