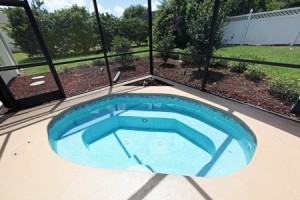 The exterior of your property is important. It's what your guests will see first when they come to visit. If you work from home, it's your place of business and needs to make a good impression. If you're thinking of selling your home, a well-maintained, well-designed exterior can add thousands to your asking price.
As a result, it's vital to create the best exterior possible with the space you've got. Here's five of the most worthwhile investments you can make for your property.
Five Things to Add to the Exterior of Your Home
1. An attractive path. A path leading to your front door sends out a powerful message to visitors. It's welcoming, appealing and also serves to draw the eye to the house itself. It's also a lot more visually attractive than a vast expanse of unkempt lawn or gravel.
2. A screen room. If you have some available space close to your home, a screen room is a cost-effective way of adding thousands to its value. Essentially, a screen room serves as an additional living space, bringing the outdoors into your home. It's perceived by prospective buyers as an extra room, even though it's a fraction of the price of an extension.
3. Landscaping. Attractive landscaping is imperative if you want your house to have the 'wow' factor. Trees, shrubbery and flowers will all add vibrancy and natural elegance to your property.
4. A pool enclosure. Everyone loves a pool, but if it's not in an enclosure, it can swiftly lose its appeal. Showing prospective buyers around a pool that has algae, leaves and dead bugs floating in it can really dampen their enthusiasm for your property.
5. Tidy guttering. Nothing makes a house look worse than untidy, hanging guttering. If yours is broken, make sure you get it fixed as soon as possible.
Pool Enclosures, Screen Rooms and More
If you want to find out more about how to improve the exterior of your property, simply get in contact with ARM Aluminum Inc today. We specialize in screen rooms, pool enclosures, guttering, pathways and more. You can get in touch by calling 813 684 8800.