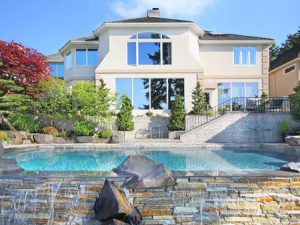 As a resident of Florida, chances are that you have an inground pool in your backyard. Florida's nearly year-round heat and humidity demand a cool and relaxing retreat where you can escape the soaring temperatures and finally feel comfortable. However, if your pool is currently nothing more than a large hole filled with water, it's time to use these strategic design ideas to transform your outdoor pool space and create an inviting retreat.
Start With a Screen Enclosure
Bugs are nearly as prevalent as the sunshine in Florida, and the last thing you want to do is spend your entire pool day swatting away mosquitos. At the same time, you want to enjoy your pool without feeling like you are in a pressure cooker from the sun. A large screen enclosure solves both of these problems and more by providing a strong yet subtle cover for your entire pool and surrounding pool deck.
Like the pool enclosures built by ARM Aluminum Inc. in Tampa, Florida, your structure can be built with an aluminum frame and high-quality screens that filter sunlight, block insects, and protect your pool from debris.  Best of all, you can customize your pool enclosure to offer the size, shape, and design that will best complement your space.
Add Greenery
As your pool environment comes together, it is important to add potted and landscaped plants to soften the edges of your space and add color and character. Small plants and flowers will add to the aesthetics of your pool deck, while larger plants like trees will provide more privacy, shade, and texture to the area.
Consider Other Hardscapes
You have a pool enclosure, you've installed plants, and now it's time to consider what other hardscapes could embellish your pool. Many homeowners opt for a waterfall, a fire pit, or an outdoor kitchen based on their space and budget. You can add any or all of the above to enhance your backyard and make your pool even more useful than before.
You only want to trust a true specialist with the construction and upkeep of your pool screen enclosure, so reach out to ARM Aluminum in Tampa, Florida at (813) 684-8800. The experts at ARM Aluminum will design and install a custom pool enclosure that brings out the best in your pool and creates a warm and inviting environment.