Summer is fast approaching, and many people are going to be wanting to spend more time outdoors. With the rains of late spring and early summer, it can be very relaxing to sit outside and enjoy the storms, perhaps with a cup of coffee or hot tea and a cozy blanket.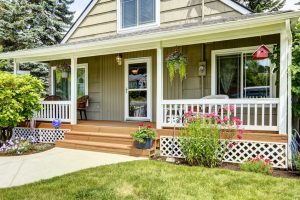 But if you only have a covered porch or a partially covered porch, you probably aren't able to make that dream a reality without getting awfully wet. Thankfully, there are ways that you can upgrade and improve your porch into a screen room that will allow you to enjoy storms, balmy breezes, and people watching.
Converting your porch to a screen room isn't really that difficult. Most porches can be covered, and partial coverings can be altered to allow for coverage of a larger area. An aluminum frame will be installed around the porch, then walled in with screens. The entire process will only take a professional team a day or two, and you will have a screen room to enjoy for years to come.
Although they are easy for an expert to install, screen rooms are actually very durable and strong. They will stand up against strong storms and high speed winds. These structures last for many years, and you will likely not need to replace it while you still own the home.
Another advantage to getting a screen room on your porch is that it is a relatively inexpensive way to increase the value of your home. You will get almost as much of an increase as you will have spent, which means that you will likely break even while having something new to enjoy.
If you are interested in converting your porch to a screen room, contact us today to get started.